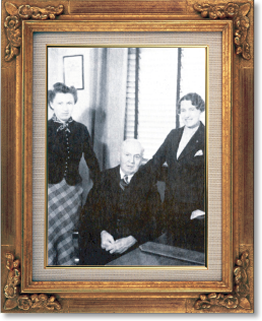 You, the very dear people of our greater Denver and Ephrata community, are the reasons behind my father's realized efforts.
Requirements
We welcome your interest in obtaining an Anne Brossman Sweigart Charitable Foundation Grant. Please note that any and all applicants should be able to meet the following requirements:
All Grant Applications must be submitted to the Foundation by September 1 of each year. Decisions will be determined by the Distribution Committee by November 1 of that year.
All Grant Applicants should be able to obtain and remit the following documents:

A copy of your organization's IRS Determination letter.
If available, please provide a copy of your organization's most recent annual financial statement.
A description of your organization, its general objectives, and a summary of the programs it offers.
An explanation of how your organization is committed to the citizens of Lancaster County.
A description of the program or activity for which your organization will use its requested grant to fund. Please state the size of the grant that you are requesting. Ther is no floor or ceiling regarding grant size. The Distribution Committee of the Trustees may decide to partially fund a request.
A description of how the program you have described above will have a long term positive impact on the quality of life on the citizens of Lancaster County. Please estimate the number of citizens of Lancaster County that will benefit from the program that you described above.
A copy of your organization's budget or cost estimates for the program for which you are requesting the grant. This budget or estimate must explain how the grant amount you are requesting will be used for an existing program or a proposed program.